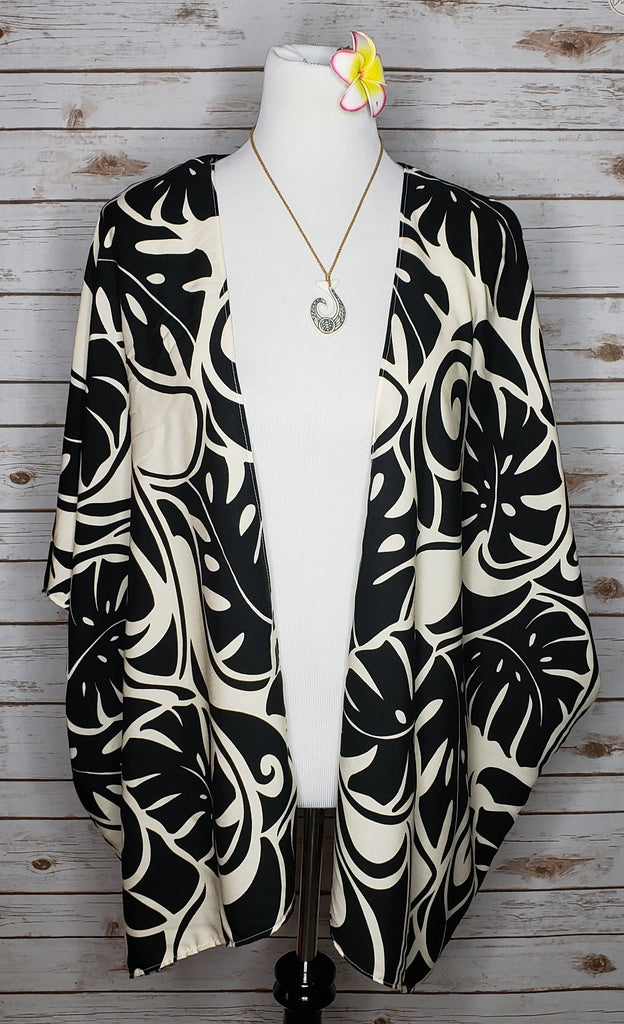 Burning Spear Boutique
KU'UIPO - Black & White
By popular demand, our newest KIMONO style can handle every season!  Winter, Spring, Summer, or Fall....this one can do it all!  
Your KUʻUIPO top will fashionably hide the imperfections of our upper arms while being comfortable and sophisticated at the same time! It can be styled in many different ways to meet the needs of your busy days.
NOTE: This is a pre-order item. Please allow 2-3 weeks for fulfillment and shipping. Available while fabric lasts.
---
More from this collection